Weekend Masses: Saturday 4 PM Mass of Anticipation, and Sunday Masses at 8:30 AM and 10:30 AM
Register for religious education
Our Lady of Fatima will begin Youth Faith Formation classes for the 2023-24 school year, grades Kindergarten through 8th grade, on Wednesday, August 30.  Pre-Registration is now open.  
We the faith community of Our Lady of Fatima Catholic Church, through the intercession of our Blessed Mother, commit to celebrating the sacraments, following the teaching of Jesus Christ, and living the Gospel. Strengthened by God's grace, we will seek to serve the needs of others and evangelize our community and the world.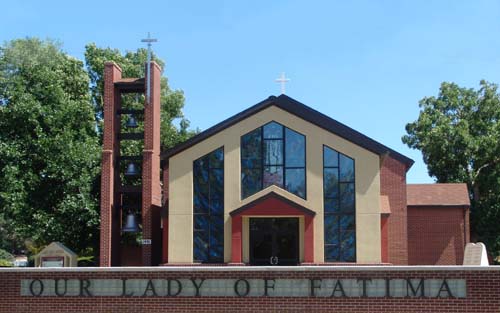 Here are some helpful links to keep you up-to-date on Our Lady of Fatima whether you are a member of our parish or joining us for Weekend Mass.
Get thousands of movies, programs, audio, and books instantly.